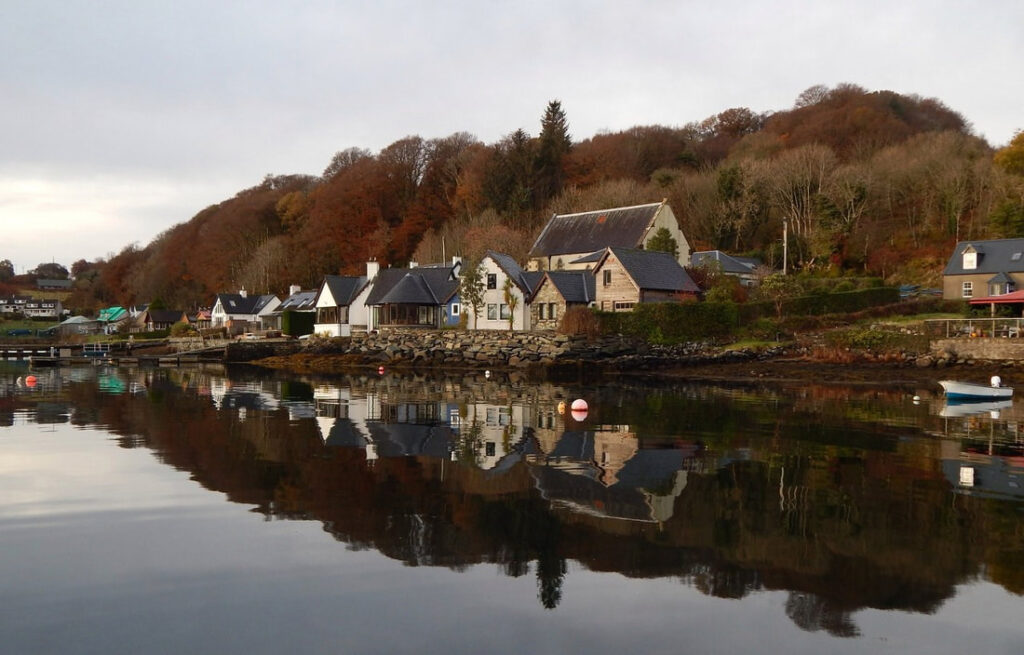 Lodge Loch Fyne, was recently privileged to receive a visit from four brethren from Lodge Spazio-Tempo, No 11, Bologna, here to attend the annual installation of Master of the Lodge, Donald Crawford and his office-bearers. The two Lodges have had a mutual friendship going back to the first visit to Italy, by Lodge Loch Fyne, on 15 March 2008, with several visits home and abroad since then.

On this occasion, we were joined by the Master of Lodge Spazio-Tempo, Andrea, PM Nico, SW, Mario and EA, Mauro. The brethren landed at Edinburgh airport and were soon whisked into town by PMs Andrew Kerr and Jimmy McCallum, chaperons for the day. After some fine food and fluids, we paid a visit to Grand Lodge, where we made a tour of the museum and were privileged enough to literally bump into the GMM and PGMM, who warmly welcomed our Italian friends into Grand Lodge.

We had to abandon plans to visit Rosslyn Chapel as time was getting on, but we also made a stop at the Kelpies and George Hotel, Inveraray, on our way home. The next day, after breakfast, we made for the top of the "Rest and be Thankful," taking in the vista of snow-covered mountains and glen below us. Continuing the gastro theme, we next paid a visit to Fyne Ales brewery, enjoying a tour around the premises followed by a tasting session and further sampling of the products available. Then it was onwards to Inveraray for a visit to the castle, before the brethren returned home to a feast of freshly caught lobsters, by Gavin Allan. These boys love their food!
Unfortunately, for them, it was soon time to prepare for the installation, which was also a great success. The brethren were most warmly received by one and all, with Br., Andrea joining our RWM for the ceremony and afterwards, making a toast from visiting brethren from out with the country! Sensibly, they did not wait till the end of the excellent harmony, (unlike some), as another day of exploring lay ahead on Saturday, as 8 members joined them, for an exhilarating boat trip to Jura to visit the distillery and have a meal at the hotel. Notice a theme here?

We were fortunate to have a nice, calm day, which afforded us the privilege of showing off the beautiful scenery and wildlife on our doorstep, spotting dolphins, porpoises and various bird life, as well as the historical sights and mountains of Argyll. The distillery tour went down well, very well and again, more than a few healthy specimens were purchased for sampling at a later stage. After a fine meal in the Jura Hotel, we were soon cruising back to the mainland, paying a quick visit to Eilean Mor, before the final stretch up the fjord-like Loch Sween into Tayvallich, where nothing would do like a wee visit to the Inn to warm up a bit!

Like all good things, this visit must come to an end, so we stopped off at the 754 Social Club, to say our farewells, with pledges made for future visits, so hopefully, this friendship will continue for many a year to come.
Thank you, Lodge Spazio-Tempo and the brethren who helped make it so enjoyable for them – you know who you are! Here are a few pics from the visit.