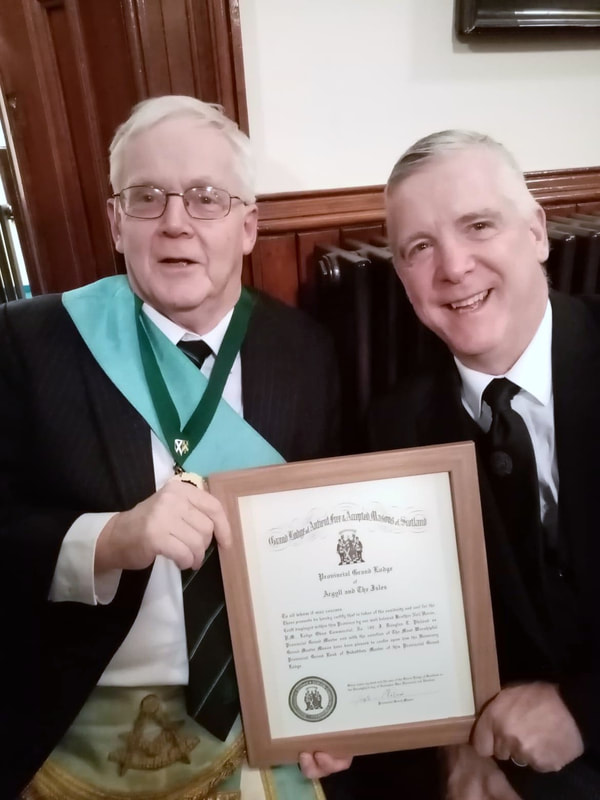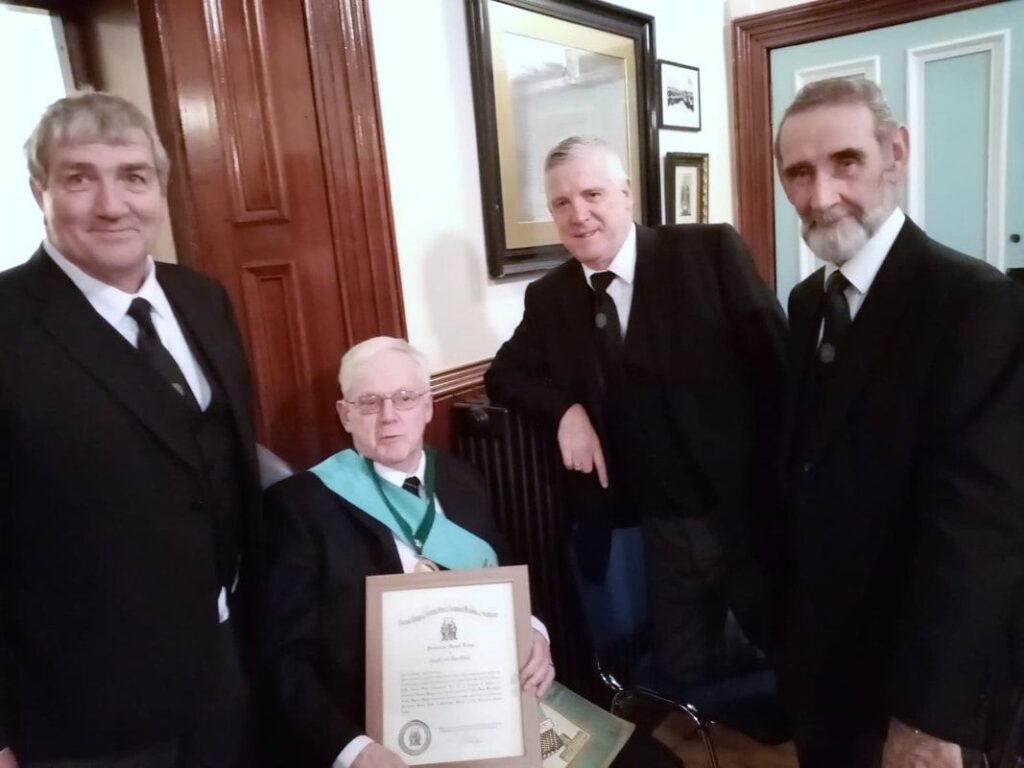 There was a massive attendance at the recent Installation of Master Kenneth Pearson of the Oban Commercial Lodge, No 180. However it was also to prove a very special day for one unsuspecting brother, quietly watching proceedings of his 51st successive installation of his own lodge. Addressing the brethren, PGL Representative, Substitute PGM, John Stewart, asked PG Secretary Jimmy McCallum to read a presentation from the Grand Lodge of Scotland and Provincial Grand Lodge, awarding the Honorary Rank of Substitute PGM to Bro. Neil Horne in recognition of 8 years' service as PG Chaplain and 10 years as PG Secretary.

Much to everyone's relief Neil accepted this fine accolade and, after the Obligation, was congratulated with glowing words of tribute by PGM Douglas Philand, SPGM John Stewart and IPPGM Kenneth R. Johnson.

The PGM also wishes to extend grateful appreciation to the newly installed RWM Pearson, office-bearers and all brethren present, for allowing the PGL, to intrude upon a wonderful day and perform this special duty for Bro. Horne.